This week, the Herald revealed why a Gisborne judge let a sportswoman off a drink-driving charge. Yesterday, Anna Leask spent a day in the Auckland District Court to see how other drink-drivers fared.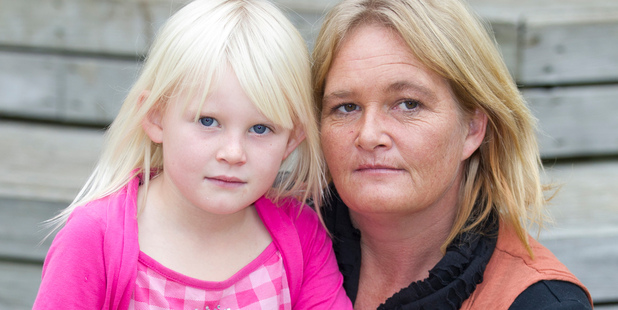 Over a period of a few hours in courtroom one, Community Magistrate Rebecca Ewert sentenced seven people for driving with excess breath or blood alcohol. For most, it was their first court appearance, and they pleaded guilty immediately.
Community magistrates can sentence first-time drink-drivers and those on a second charge. Anyone with a third or subsequent charge goes before a District Court judge and faces jail.
Clark John Frew, 42, was first up. He was seen driving erratically near Arrowtown about 10am in October and police were called when he swerved on to the opposite side of the road into the path of traffic.
When stopped, Frew admitted he had been drinking. A blood test revealed he had a level of 236 milligrams per litre of blood.
He had been to a function the night before and took a taxi home. He had returned to get his car, thinking he would be okay to drive but was still well over the limit.
The court heard that Frew very much regretted the offending.
"He is embarrassed to be appearing here before the court," a duty lawyer said. "He accepts it is a very high reading, he regrets his decision."
Ms Ewert pointed out he had a conviction from 1990 with a similarly high reading. She convicted and fined him $1200 plus court costs and disqualified him for eight months. Frew was also ordered to pay $100 in medical expenses and $93 in analysts' fees for his blood-alcohol test.
The Herald was present because we wanted to see how drink-drive cases are usually handled, after Judge Graham Hubble in Gisborne discharged without conviction a sportswoman who was caught at twice the legal limit. The judge, who also granted name suppression, said any penalty would far outweigh the effects on the woman's career.
Next up yesterday in Auckland was Darren McKenzie Bruce, caught at a checkpoint on Symonds St on January 27. The East Tamaki man had been out drinking with friends and told police he had had five beers before driving.
Bruce's breath alcohol level was 489 micrograms per litre of breath, just over the limit.
"He apologises to the court, he truly made a mistake and thought he would be under the limit," a duty lawyer said.
Ms Ewert said it was lucky Bruce was stopped at a police checkpoint "and not as a result of driver error". He was convicted and fined $490, disqualified for six months and ordered to pay court costs.
Thailand-born teenage driver Wasuphon Supvanich learned the hard way about listening to his mates - with his first conviction.
The unemployed 18-year-old had a breath alcohol level of 539 micrograms when he was stopped by police in central Auckland last month.
He had been drinking with friends - who "told him to drive home".
"He was the designated driver, and unfortunately drank too much. It was a joint decision that he was the most sober, and he drove. He very much regrets that," a duty lawyer said.
Ms Ewert said: "It was a high reading for someone of your age, when you're not supposed to have any alcohol in your system at all."
Supvanich was convicted and fined $540, disqualified for six months and ordered to pay court costs.
Trying to keep his car safe proved costly for Francis Peacocke, a 25-year-old manager from Mission Bay. He was caught driving with a breath alcohol level of 731 micrograms on December 22 and told police, "I know I'm over the limit".
He drove into the city to have dinner with friends and parked nearby. After drinking he decided to leave his car in town and was caught as he was driving to a parking building to "keep it safe".
He was convicted and fined $730 plus court costs and disqualified for six months.
Coffee shop worker Rachel Anne Sealey, 22, was caught driving on Ponsonby Rd on December 7 with a breath alcohol reading of 670 micrograms.
The Parnell undergraduate student was stopped at a checkpoint and told police she had been at her uncle's and had five glasses of wine during the evening. She "took full responsibility for her actions" and pleaded guilty at her first appearance.
Ms Ewert convicted and fined her $670 plus court costs and disqualified her from driving for six months.
A conviction may put Japanese chef Takahito Honda's residency application in jeopardy - but he accepted responsibility for his offending. The 29-year-old was charged after he crashed his car in Newmarket on November 11. He had a blood alcohol level of 160 milligrams when he lost control of his vehicle, crossed into another lane and hit a concrete median barrier.
He claimed he'd had just three or four beers before driving, and did not remember anything about the collision.
A duty lawyer told the court that Honda was seeking residency and a drink-driving conviction could hurt his chances.
But Ms Ewert said that at almost twice the legal limit, he was lucky he had not injured or killed someone. He was convicted and fined $800, disqualified for seven months and ordered to pay a $93 ambulance fee.
Renae Carr originally pleaded not guilty and intended to apply for a discharge without conviction on the basis that it could hurt her work as a volunteer. However, yesterday she changed her plea to guilty and was convicted and fined.
Details of Carr's offending in August last year were not given in court but Ms Ewert acknowledged she was twice the legal limit.
Before sentencing Carr completed a defensive driving course and an assessment to see if she had underlying alcohol problems - which she does not.
Ms Ewert said if she had not taken those steps, her sentence would have been harsher. She was convicted and fined $600 plus court costs and disqualified for six months.
"She has never been before the courts," a duty lawyer said, "and is committed to never appear again."
LOSS OF LICENCE NOTHING LIKE LOSING YOUR CHILD - MUM
Losing your licence because of drink-driving is nothing compared with losing your son, says a grieving mother.
Tina Nilson's 16-year-old son Shaun was killed in May 2011 when a car he was a passenger in slammed into a power pole and a tree.
Driver Levi Elliott, 17, was five times over the limit and was jailed for manslaughter. He was given a reduction in his sentence for his "sporting achievements", including being a representative softball player, which outraged Shaun's family.
Mrs Nilson said hearing Judge Graham Hubble's decision to let the sportswoman off her charge brought all of her anger back.
"She got off scot-free. I was absolutely horrified and disgusted," she told the Herald.
"That somebody has used such ridiculous excuses and has suffered no consequence for their actions and stupidity - that's outrageous.
"It should be one rule for all and all for one ... it certainly shouldn't matter what colour you are or what your social or sporting status is.
"The whole zero tolerance for drink-driving thing has gone out the window. There is tolerance and you can make excuses. If that sportswoman can get off, why can't the next person?
"Why is it that sportspeople can say they are better than anyone else in court? It's just a joke. "
Mrs Nilson believes consequences for first-time drink-drivers need to be harsher so they learn their lesson and do not repeat their dangerous behaviour.
LEGAL LIMITS FOR DRIVING
Under 20: Zero alcohol. Driving after consuming even one drink can lead to a drink-driving charge.
Up to 150 micrograms per litre of breath and up to 30 milligrams per 100 millilitres of blood could result in a fine and demerit points. Higher readings could bring disqualification, demerit points, a fine or prison.
20 and over: 400 micrograms per litre of breath or 80 milligrams per 100 millilitres of blood.