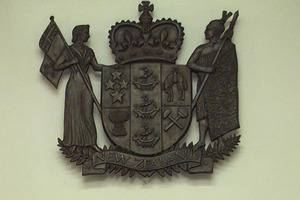 A former Christchurch accountant has been jailed for more than three years in relation to 76 theft charges.
Grant McGowan appeared in the Christchurch District Court this afternoon after pleading guilty in October.
The 52-year-old once sold his business as 'the best little accountancy firm on the planet'.
However, between 2004 and 2007 he became involved in a number of dodgy practices, including selling what he called 'tax losses'.
The scam saw Mr McGowan's clients and the Inland Revenue Department out-of-pocket and more than $500,000 remains outstanding.
Judge Jane Farish says he's totally without funds and he is in no position to make reparations.
He was convicted on all charges and imprisoned for three years and three months.