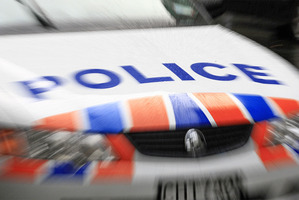 A 42-year-old Palmerston North woman has undergone surgery at Wanganui Hospital for serious head injuries after a road crash near Whangaehu on Saturday.
The crash on State Highway 3, south of Wanganui, occurred about 5.30pm, when a four-wheel-drive vehicle, which was towing a van, rolled into a roadside ditch while it was being driven south towards Whangaehu.
The woman was the driver and sole occupant of the towing vehicle, and needed to be cut out of it by the Fire Service.
She was recovering in Wanganui Hospital's intensive care unit yesterday.
A hospital spokesman described her condition as satisfactory.
Constable Rob Conder said the road was reduced to a single lane for three hours after the accident while the police's serious crash unit scrutinised the scene.
He said the investigation into the crash continued.
It appeared the tow rope snapped as the four-wheel-drive rolled off the road.
Mr Conder said the sole male occupant of the towed vehicle managed to stop the van and was unharmed.
- The Wanganui Chronicle