Auckland Transport should concentrate on running trains on time, says Te Atatu MP.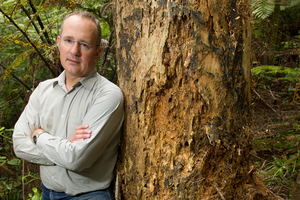 Politicians are upset that an Auckland Transport bylaw may ban mobile election hoardings and put restrictions on others.
The council transport organisation, which is trying to standardise bylaws in time for this year's local elections, says it does not believe vehicles used solely for political advertising should be allowed on city roads or in carparks.
But Labour's transport spokesman, Phil Twyford, suggested yesterday that the organisation should concentrate on making its trains run on time. And Act's John Boscawen said his party would oppose any such restriction "on people's freedom of speech and to express, and to generate interest in the political process".
Auckland Transport says in a position paper seeking public submissions by February 28 that its bylaws should support an objective of making roads effective for carrying people and goods.
It proposes that election signs be allowed on vehicles used for ordinary travel but not for the sole purpose of advertising, such as when towing trailer-mounted hoardings.
Mr Boscawen said such a rule would be extremely hard to enforce, as he could envisage candidates simply stacking their vehicles with pamphlets for the stated purpose of distributing these to electors.
Mr Twyford, who is the MP for Te Atatu, said he had no need to tow billboards as his large red van emblazoned with his name and picture had "a strong transport function". But he said Labour had a strong view that being able to erect election campaign signs was a vital part of democracy and must not be unduly restricted.
The Auckland Transport paper recommends limiting signs on public land to sites which it will designate in due course but in time for local body election campaigns to start on August 11. It includes a list of 246 potential sites for future decisions.
Mr Twyford initially said many signs were erected in Auckland Council-owned parks, so he believed there would have to be a separate review covering those, which would be "ridiculous".
But Auckland Transport spokesman Mark Hannan said his organisation's exercise would cover "anywhere you can see from the road" and that would include sections of parks where election candidates were likely to put up signs.
That failed to placate the Labour MP, who said the council should be in charge of regulating democracy, and not an appointed transport organisation.
National Party general manager Greg Hamilton said he believed it would be a good idea for Auckland to have one common set of advertising rules but did not want to make any other comment before studying the proposal.
More information
http://goo.gl/idWix