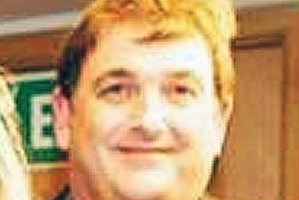 A Tauranga teacher charged under the Prostitution Reform Act 2003 has pleaded guilty to contracting commercial sexual services from a teenager.
Andrew Loader re-appeared in Tauranga District Court before Judge Peter Rollo this morning.
The original representative charge of receiving commercial sexual services from a 16-year-old girl has been withdrawn.
Loader instead pleaded guilty to entering a contract for commercial sexual services with a person under the age of 18.
Loader, 49, has been remanded on bail and is due to be sentenced on March 15.
The name of the school Loader was employed by remains suppressed.
Loader was originally accused of paying a 16-year-old girl to perform sexual services for him.
He lost his bid to keep his identity secret last month. His lawyer Craig Horsley had argued name and occupation suppression orders should remain in place as publication would cause extreme hardship to his client and seriously impact the school, which was an innocent party caught up in the allegations.
Mr Horsley said the allegations against Loader were not employment-related as they related to alleged offending outside school.
He also argued there was a real risk of Loader losing his employment and significant impact on the school if publication was allowed.
The Bay of Plenty Times argued the suppression order should be lifted as it was a matter of public interest and the public had a right to know Loader's identity on the grounds of open justice.
Community Magistrate Robyn Paterson agreed, ruling that the court not only had to take into consideration extreme hardship but the interests of the public, the freedom of the press, and the expectation that there would be openness in the justice process.
"Suppression is something which is applicable rarely rather than commonly and in this case I am satisfied that Mr Loader's name and occupation should not be suppressed," she said last month.
The principal at the school where Loader worked has previously said that as a result of the allegations, it had been mutually agreed between the school and Loader that he would not be returning to the school.
The principal, who cannot be named, said once the allegations came to light he responded as per the conditions laid down by the Employee Employment Agreement and also contacted the New Zealand Teachers Council, which is currently investigating the matter.
"I want to assure the community that at this stage, as I far as I aware, no student at this school was put at risk," he said.
For more articles from this region, go to Bay of Plenty Times