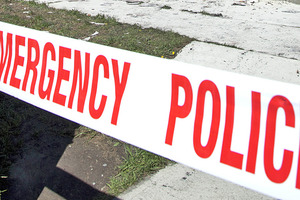 The death of a 48-year-old man at a rural Manawatu home on Saturday is not suspicious, police say.
Richard Francis Baxter Mclean, formally of Marton, was staying at a Bainesse Rd property, south-west of Palmerston North, where he was found dead by the homeowner about 8.30am, Detective Senior Sergeant Marc Hercock said.
"The cause of death still remains unexplained, however, there are no suspicious circumstances surrounding Mr Mclean's death and police are not looking for anyone in relation to his death."
The death will be referred to the coroner.
- APNZ