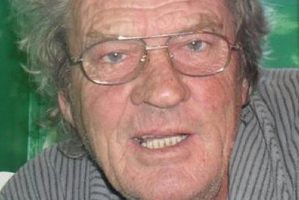 A New Zealand yachtie was resting on his yacht in Thailand moments before he died while trying to prevent a collision.
Richard Spraggs, 59, struck his head when he fell off his yacht La Zingara in Chalong Bay, Phuket, early yesterday morning.
Chalong police told local media he lost his balance while trying to push a nearby boat away from his yacht during a storm.
He hit his head on the nearby boat as he fell, lost consciousness and fell into the water, where he drowned.
Before the incident, Mr Spraggs had reportedly brought some women aboard the yacht on an inflatable boat.
Mr Spraggs had dropped anchor and was resting on the yacht with the women before another yacht almost collided with La Zingara, The Nation newspaper reported.
A local yachtie told the Phuket Gazette that a friend from New Zealand, who had also been on La Zingara, had shouted out to get the attention of other yachties at Chalong Pier.
"They started a search, and found his body about 30 minutes later. They attempted to resuscitate him and took him to Chalong Pier, where an ambulance was waiting, but he was pronounced dead."
Mr Spraggs was reportedly found in blue shorts with a cut to his forehead.
Chalong police said the storm and heavy rain may have contributed to Mr Spraggs' death.
A regular visitor to Phuket for six years, Mr Spraggs was well known among the Phuket Cruising Yacht Club.
One member told the Phuket Gazette he was a "nice, happy fellow".
"He was a happy soul - happy to be retired, happy to live in Phuket. He got along with everybody."
Yacht club captain Brent McInnes said Mr Spraggs had been involved with the club for a year or so.
"He was a boat-owning member of the club. He used to come down the place every day - he was a friendly happy guy. He would talk with most people who came in, and he lived on his boat in the Chalong anchorage," he told Phuket News.
Mr Spraggs is reportedly survived by his partner Shirley, his daughter Stevie and his elderly father.
The Ministry of Foreign Affairs and Trade was aware of the incident and was notifying next of kin, Radio New Zealand reported.
- APNZ