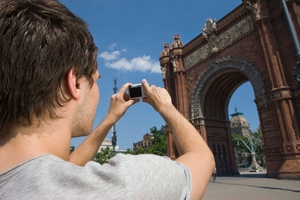 A middle-aged man who ran up more than $200,000 in medical bills after being diagnosed with cancer while holidaying in the US received the largest payout from one of New Zealand's biggest insurance companies last year.
The man, who needed emergency treatment, didn't know he was sick when he left New Zealand.
His case topped a list of the biggest payouts by Southern Cross Travel Insurance, which warned travellers who didn't think they needed holiday cover to think again.
"Most people do not think that the unexpected event will happen to them and I can tell you many sad stories of people who have had hospital bills overseas in the hundreds of thousands of dollars because they didn't have travel insurance," said chief executive Craig Morrison.
Bicycle, motorbike and car accidents also featured in the top 10, with claims of $151,000 for an accident in Mongolia, $114,000 for another in Samoa, $110,000 (Bali) and $59,000 (Fiji).
Cardiovascular problems such as stroke or heart attacks were also among the most expensive claims, with tests alone costing about $23,000 in the US.
But the company's most common claim from travellers was for gastro problems, said Mr Morrison.
A survey of 4400 travellers by TNS over the last financial year found that 31 per cent of respondents did not take out insurance.
Of the uninsured, 43 per cent were "happy to risk not being covered" and 25 per cent believed they were covered by the health system in the country they were visiting.
Mr Morrison warned people to check conditions of reciprocal healthcare agreements.
"The fact is these agreements do not cover all costs that arise when an accident or emergency medical situation occurs - such as ambulance travel, medical support and flight costs for repatriation to New Zealand, or bringing a family member out to support you."
Sean Kenzie knows better than most the devastating costs of not being covered. The 28-year-old was holidaying in Thailand last year when a motorcycle crash landed him in hospital.
Six months later, his costs continue to mount.
Mr Kenzie had taken out what he thought was full travel insurance, only to discover after his accident he wasn't covered for riding a motorbike.
He suffered punctured lungs, a split liver, four broken ribs and a disfigured jaw. Treatment has already cost about $90,000.
Despite donations of more than $50,000 and fundraising, he still owes $12,000 for his Thailand hospital bills.
He urged people travelling overseas never to overlook insurance.
"Nothing might happen and you might think it's a waste of money but there is that 1 per cent chance that you could end up like I was and you really need it. You really need it," he said.
After returning to Napier, he has been unable to work because of pain and other problems related to the accident. He also experiences anxiety attacks.
He is undergoing dental work for smashed teeth, donated by a dentist in Hamilton, and still needs to have his broken jaw reset.
"I don't feel confident enough to go back to roofing so I'm going to have to retrain. I just try to keep a positive attitude," he said.
- APNZ