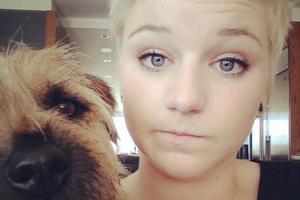 Funerals for three New Zealand volunteers who died in a Kenyan minivan crash will be held at the school which organised the trip late next week.
The victims were among a group of seven adults and 12 students from Bethlehem College, Tauranga, who had been helping to build classrooms for Kenya's Ark Quest School in the village of Ma'hanga.
The minivan lost control and rolled into a ditch near the village on Tuesday, killing couple Brian and Grace Johnston, former student Caitlin Dickson, and Kenyan driver Christopher Mmata.
Bethlehem College principal Eoin Crosbie late last night said the New Zealanders' funerals would be held at the school late next week.
However, the arrangements were tentative while the timeframe for returning the bodies remained unconfirmed.
Yesterday, 12 people injured in the crash were transferred from a hospital in the coastal city of Kisumu to Nairobi Hospital in the Kenyan capital.
Their injuries range from bruises to broken bones.
Four others who did not need medical attention would travel from Kisumu to Nairobi today, along with New Zealand consular staff who had arrived from South Africa and Egypt.
Mr Crosbie said the first group would return to New Zealand "hopefully very soon" but details were yet to be concerned.
They would fly in to Auckland before being taken straight home to Tauranga.
Mr Crosbie said there was a real need to help the Kenyan families whose loved ones were either injured or killed.
They had exhausted their means and money was now needed to pay for treatment for Peter, a Kenyan leader associated with Ark Quest School, who is in intensive care in hospital but has no health insurance.
Funds were also needed to pay for a funeral for minivan driver Christopher Mmata.
"They have simply run out of money. Christopher's family are destitute, not just to look after him in terms of a funeral, but also with respect to their future. Similarly, Peter's health care is looking very precarious," Mr Crosbie said.
Teacher Calvine Ominde, who started the village school, was borrowing money to pay for Mr Mmata's funeral, while Mr Crosbie had transferred some money to Kenya to help pay for immediate needs.
"But as you can see, it is very difficult for our friends associated with Ark Quest Academy, especially the victims' families but others also, as they have exhausted their meagre resources," Mr Crosbie said.
* Donations to help the families of Peter and Christopher can be made to account number: 02 0466 0057025 02.
- APNZ