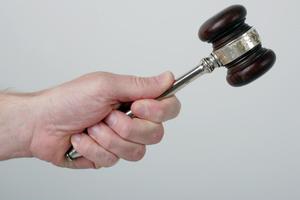 A Barrytown man failed to persuade a judge that police had forged a photograph in order to prove his motorbike had strayed over the centre line.
Police photographed Grant David Crook on his machine as it crossed the centre line on a bend near Punakaiki on December 22, 2011.
Crook was stopped and told he would be getting a ticket in the mail. He asked for a copy of the photograph, and when it arrived he decided that it depicted a different bend to the one he had been stopped on, so concluded the police must have super-imposed a picture of his machine on the bend.
Supporting this theory, he said, was the fact that the photo was not stamped with a time and date.
Sentencing Crook in Greymouth District Court, Judge Paul Kellar dismissed the claim but said he accepted that Crook had given honest, but mistaken, evidence.
He was fined the original $150 infringement fee.