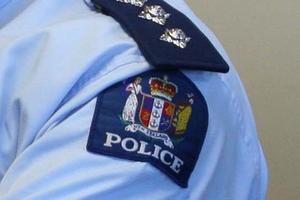 A Wellington man has pleaded not guilty to careless driving over a car crash which killed his partner's unborn child.
Police laid three charges of careless driving against Bililigne Gebretsadik following the crash in Wellington in June last year.
He appeared before a registrar at Wellington District Court this morning where he pleaded not guilty to all three charges.
He was driving a car through Newtown with a 40-year-old woman in the passenger seat when he crashed.
The woman was 31 weeks pregnant, and her baby died after an emergency caesarean. The woman was injured.
The driver of the other car was also injured.
Gebretsadik's lawyer John Miller said outside court it was not careless driving because he had the benefit of the green light.
The case would involve a complex legal argument.
"[It was] extremely distressing that you're charged in this way."
There should have been some discretion exerted when police were looking into the case, Mr Miller said.
The woman supported her partner and did not want the charges to be laid.
"It was just a tragedy.
"The family is suffering a longed-for child," Mr Miller said.
Gebretsadik did not want to comment following his brief appearance at court.
His partner was not in court.
Gebretsadik was remanded on bail for a status hearing next month.
Detective Inspector Paul Basham yesterday said the decision to lay the charges had not been taken lightly.
"Police have undertaken a thorough investigation which has been subjected to an independent legal review.
"While this will be a difficult time for the family, police believe the matter should be put before the court for final determination," he said.
- APNZ