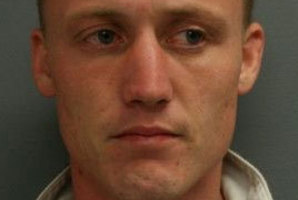 Police have arrested a man who was on the run after an alleged shooting that has left a man in a critical condition with a stomach wound.
Police arrested 25-year-old Gareth Heron in Tuakau, near Pukekohe, this afternoon in relation to the shooting at Flat Bush on Wednesday evening.
The vehicle connected to Heron has also been found, at a Papakura address, Detective Inspector Jim Gallagher said.
The 23-year-old victim remains in a critical condition in Middlemore Hospital after he was shot in the stomach outside his Eastland Rd house.
Earlier today a 29-year-old man who also lives at the home was charged with unlawful possession of a firearm.
Heron's arrest this afternoon comes after an appeal by police to locate him and his vehicle.
Police had earlier said Heron was known to own a 0.22 calibre cut-down rifle, the same gun believed to have been fired at the man on Eastland Rd.
Heron's dark green Mazda was also seen on the street that night, police had said.
Mr Gallagher said the shooting victim suffered "a potentially fatal bullet wound'' and his survival was "of serious concern''.
He had undergone surgery immediately after the shooting and faced another operation today.
Mr Gallagher said the investigation was ongoing.
Anyone with information should call Counties Manukau Police on 09 261 1300 or Crime Stoppers on 0800 555 111.
- APNZ