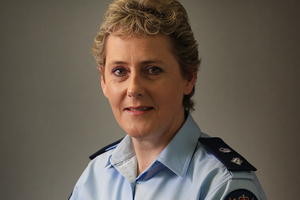 Companion of the Queen's Service Order, for services to the police and the community.
The best moment in Paula Rose's nearly 30-year police career was having the lowest road toll in 50 years under her watch.
The former superintendent and national road policing manager has been made a companion of the Queen's Service Order for services to the police and the community.
"I feel really humbled," she said. "I see it really as an 'atta boy/atta girl' for all of the people who are occupied in road safety - I was just really fortunate that I was the front person for police."
The honour marks a positive end to a year in which Ms Rose's mother died after a long battle with cancer.
"That's my only regret, that she didn't get to see this."
Under Ms Rose's direction, road safety measures such as a ban on cellphone use while driving and a zero alcohol allowance for teenage drivers were introduced.
Her efforts contributed to last year's road toll dropping to 270, the lowest figure since 1952.
"You work in the field of life and death, your losses are measured in lives - that's blood. So if you can keep those losses as low as possible, how could that not be your highlight?"
She said she had "a couple" of crashes in her driving history, but she didn't want to dwell on who was to blame."I think what is more productive is, how can all this make a difference so we that we don't have other crashes?"
Ms Rose had 27 years in road policing. At the time of her retirement last year she was relieving district commander for the southern police district.
In 2007, she was awarded the Aotearoa Foreign and Commonwealth Fellowship. and spent two months working in the Home Office and with police in England and Scotland. She was also a finalist for the Herald's New Zealander of the Year award last year.
- APNZ