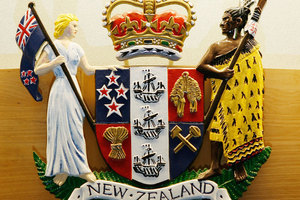 The man accused of importing cocaine and his mother-in-law's manslaughter is now facing charges related to driving offences allegedly committed while he was on bail.
Peter Phillip Leaitua, a mixed martial arts fighter, is facing trial for manslaughter next year after a condom of cocaine split in his mother-in-law's stomach and she died.
Charge sheets at the Auckland District Court allege Leaitua was driving dangerously and refused to pull over for police in Onehunga on Sunday.
He was breath-tested and allegedly found to have a breath alcohol reading of 723 micrograms of alcohol per litre of breath. The limit is 400mcg.
Leaitua is yet to enter a plea to the charges and is due back in court in the New Year.
The 41-year-old is also to stand trial for the cocaine-related charges in May.
He was arrested after Sorlinda Aristizabal-Vega arrived in Auckland from Buenos Aires with 520g of cocaine in her stomach. She cleared Customs and travelled into the city with her family in September last year.
The following day she was admitted to the Auckland hospital emergency department and died of a heart attack.
She was found to have 26 condoms in her stomach, each containing 20g of cocaine.
Police said the drugs were worth between $120,000 and $190,000.
- APNZ