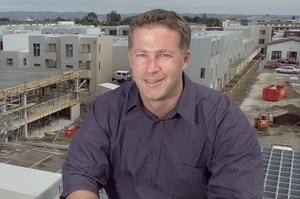 The stalled sale of a multi-millionaire's mansion has been given the green light after a drawn-out marital dispute.
Redwood Group director Tony Gapes said his ex-wife, Nicola Gapes, placed a caveat and notice of claim on their Orakei mansion when they separated three years ago.
He believed the caveat was to protect his ex-wife's interest in the $9 million property, on Fenton Circus near Paritai Drive. The house went on the market about six months ago.
In the High Court at Auckland last week, counsel for Redwood Group Deborah Hollings QC requested an urgent release of the deposit because it was stopping the company paying wages.
Tony Gapes later told the Herald on Sunday he owed money on some of his developments.
The Herald on Sunday understands the house sold for about $6m and the settlement is scheduled for this Thursday. Nicola Gapes' solicitor, Chris Patterson, said his client would not comment.