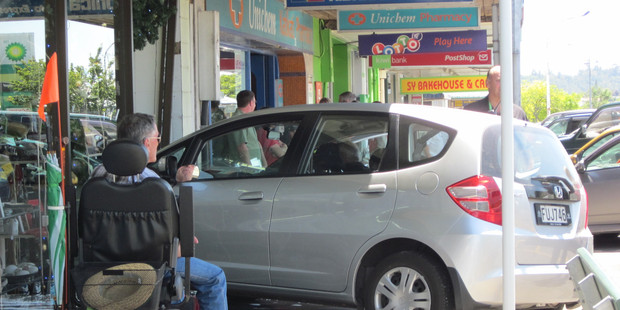 A car crashed through the front window of the Unichem Pharmacy on Katikati's Main Rd today.
Constable Bernie Inglis said the 84-year-old driver from Katikati had pulled into the disabled parking space, stopped and then mounted the footpath.
Ms Inglis said a pedestrian, from Kauri Point, was clipped by the car and complained of a sore wrist.
A St John Ambulance spokesman said the driver received cuts to the top of his scalp and was taken to the Katikati Medical Centre for treatment.
A passenger in the car was unhurt.
A police investigation is underway into the cause of the crash. Ms Inglis said due to the circumstances of the crash the driver will be required to obtain a medical clearance from his GP before being able to drive again.
It is not yet known if the man will be charged.
For more articles from this region, go to Bay of Plenty Times