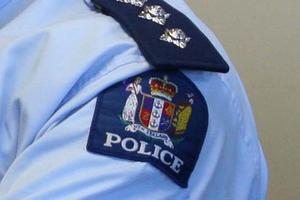 A 10-tonne excavator was part of a $500,000 haul of stolen vehicles police uncovered at a Hicks Bay property on the East Coast.
Police also found more than 300 cannabis plants.
The stolen property was recovered about 10 days. It included the 10-tonne excavator, a six-tonne excavator, a six-tonne bulldozer, two six-wheeler trucks, a bobcat, a camper van, three tandem trailers, six four-wheel drive vehicles, three motorbikes, a 5.5-metre boat, two chainsaws, a generator and a pistol.
Most of the pinched property is believed to have come from South Auckland and it has been valued at nearly $500,000.
Detective Sergeant Wayne Beattie said it was possible one of the stolen trucks was used to transport the property to Hicks Bay.
Over the last month Gisborne police have been focusing on the recovery of the vehicles. Most of the property has been returned to the respective owners.
Over 300 cannabis plants were also recovered during the operation.
Det Sgt Beattie said the drugs and stolen vehicles were uncovered due to some "great detective work and a little bit of luck".
A 48-year-old Gisborne man and a 38-year-old Hicks Bay man have been charged with numerous receiving charges and have appeared in Gisborne District Court. The 48-year-old has been remanded in custody and the Hicks Bay resident has been bailed to reappear in January.
Det Sgt Beattie said it was disappointing to find such a large amount of stolen property in the East Coast area. It indicated there was a ready market for such property.