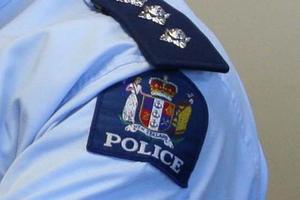 A man wanted for the armed robbery of an Auckland nightclub has been arrested this morning.
Rory Smyth, 25, was arrested at a Pukekohe address in the early hours of this morning.
Police said he was taken into custody without incident by the Armed Offenders Squad.
He will appear in the Auckland District Court today charged with a number of offenses, including possession of a knife, receiving stolen property, unlawful possession of a firearm, possession of utensils for use of methamphetamine, unlawful interference of a vehicle, unlawfully taking a vehicle, shoplifting, breach of court release conditions, and the October 22 aggravated robbery of Miss Q's tavern in Panmure.
Police have sought Smyth since he failed to appear in Auckland District Court on several charges including unlawful possession of shotgun ammunition.
- nzherald.co.nz