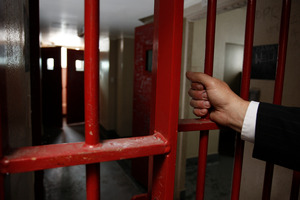 A grandfather who continues to disregard the law has escaped jail despite racking up his 25th driving conviction.
Telamea Oge, of Mangere, was convicted in the Manukau District Court this week of driving while indefinitely disqualified.
It was his 10th driving while disqualified conviction, the latest on a long list including 15 drink-driving offences.
Solicitor Soana Moala said his driving record "looks ugly to read" but he had not been in trouble for two years.
She said he also helped care for two grandchildren, aged 5 and 15 months, who live with him and his wife.
Oge was sentenced by Judge Jonathan Moses to six months' community detention and 100 hours' community work.
When the Herald on Sunday visited his home at 10.30am on Friday, his teary wife said Oge had gone drinking with friends. She rolled her eyes when asked why he kept breaking the law. Oge did not respond to the Herald on Sunday's request to get in touch.
Meanwhile, a new Ministry of Health programme for recidivist drink and drug drivers is under tender.
The programme will be a 10- to 12-week course for repeat offenders who have been convicted of driving while impaired by alcohol and other drugs.