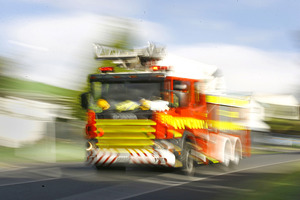 Ten fire engines have been deployed after smoke was seen on the eighth floor of the Auckland Council building on Greys Avenue.
Smoke was seen coming out of vents on the eighth floor just after 5pm this evening, but the fire was out by 6.30pm, and the building is now being ventilated.
Auckland Central Fire Service shift manager Jaron Phillips confirmed there was a fire in the ceiling of the eighth floor.
There are no reported injuries and the cause of the fire is currently unknown.