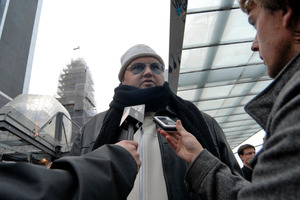 The Government Communications Security Bureau has reportedly confirmed that knowledge of the surveillance of internet tycoon Kim Dotcom went to the top of the organisation.
In September this year the spy agency admitted it illegally monitored Dotcom after relying on incorrect police information about his residency.
An Official Information Act request has revealed the head of the Government Communications Security Bureau at the time, Hugh Wolfensohn, was made aware of the surveillance, Radio New Zealand reported today.
The agency maintained it did not know its activities were illegal until September.
- APNZ