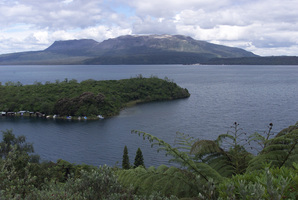 A Rotorua man had to be airlifted to Rotorua Hospital after suffering leg injuries while working on Mt Tarawera.
The Rotorua-based BayTrust Rescue Helicopter was called to airlift the 26-year-old about 12.30pm today.
Helicopter pilot Barry Vincent said the man suffered injuries while working on a steep slope on the side of the mountain.
"Due to where the man lay, the First Sovereign Trust rescue winch was used to deploy medical help to the man," he said.
"After assessment the injured man was winched back in to the helicopter before being flown to Rotorua Hospital for treatment."
For more articles from this region, go to Rotorua Daily Post