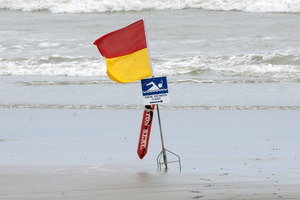 Three fully-clothed children were rescued from a rip at Ohope Beach yesterday.
Whakatane Surf Life Saving Club vice-president Malcolm Rowson said today the three children, of unknown ages, were part of a large group of families who were visiting the beach.
Mr Rowson, who is also a member of the Whakatane Fire Service, said distraught family members called emergency services after realising the children were in distress.
"[The children] had full clothing on, which is never a good idea when swimming, and were caught in a rip or the tide."
He said, to his knowledge, the children were rescued by the family members before emergency services arrived.
Mr Rowson said once he realised what was happening he opened the club's first aid facilities for the children to use.
"We opened up the club so they could have a hot shower and warm up."
Mr Rowson said the children had not suffered any serious injuries.
The surf club will begin their summer patrols on Ohope Beach during the last weekend of November.
For more articles from this region, go to Rotorua Daily Post