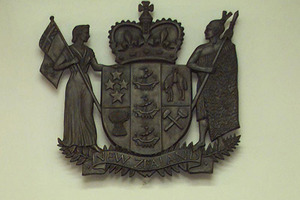 An elderly Featherston fraud victim has spoken about the pain she felt when a long-time friend used her name to dishonestly obtain more than $10,000.
Fay Cameron, 69, wept as she described how Lara Dawn Johnson had used her details to run up debts.
Johnson, 37, a former fish and chip shop owner, who more recently described herself as a caregiver, stole Ms Cameron's credit identification details and obtained $2759 credit in Ms Cameron's name, and an $8000 loan from a finance company.
Johnson was sentenced in Masterton District Court on Thursday for obtaining money by deception and using a document for pecuniary advantage.
Judge Tom Broadmore, who described Johnson's actions as "a disgraceful piece of work", refused name suppression and sentenced her to 100 hours' community work and six months' supervision.
He also ordered Johnson to repay $10,759 to Pioneer Finance and Kiwibank by instalments.
defence solicitor Frank Minehan said Johnson had a cannabis habit for which she needed counselling, and may have herself been a victim of fraud through a Malaysian computer scam.
Ms Cameron said yesterday she had known Johnson for years and had welcomed her into her home.
She had looked upon Johnson as a trusted friend but now realised she had been betrayed.
" I used to visit her place and play with her cats and dogs, and she came to my home, sometimes staying overnight," Ms Cameron said. "It is still hurting."
She said at times she still missed Johnson's friendship.
Judge Broadmore said Johnson's crimes had been a premeditated and mean-spirited betrayal of a older woman. The only saving grace was that Ms Cameron herself would not end up suffering a financial loss.
For more articles from this region, go to Wairarapa Times-Age