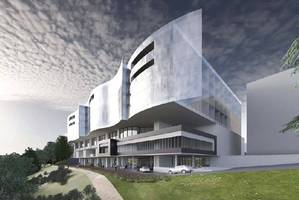 SkyCity shareholders may be smiling, the casino's restaurants garnering top awards and its hotels thriving, but the company's boss admits its public relations arm has sadly lagged behind.
About 800 shareholders at the company's annual meeting in Auckland on Friday heard how their total shareholder return was about 18.9 per cent. The full-year profit is expected to be over $140 million.
Chief executive officer Nigel Morrison later said negative press was "a great shame", referring to news stories on problem gambling, pokies, a proposed international convention centre, and a celebrity ambassador programme.
In particular, the benefits of the convention centre hadn't been communicated properly, he said. It would be a boon for Auckland's construction industry, and revitalise the economy.
Morrison also revealed an artist's impression of SkyCity's planned four-star, $35 million, 135-room hotel in Hamilton.

What's in a word?
Life's a gamble - just ask SkyCity boss Nigel Morrison.
But one thing you notice when you visit the Auckland casino, or if you sat through the company's annual meeting this week, is that the word "gambling" is never uttered. It's all about "gaming".
Is gambling a dirty word?
"Not at all," Morrison tells the Herald on Sunday after the meeting. "People gamble. Everything's a gamble. Life's a gamble."
So there is no policy that staff not use the word?
"No," he says.
SkyCity is about so much more, Morrison says. The restaurants, for example, are a big part of the SkyCity experience.