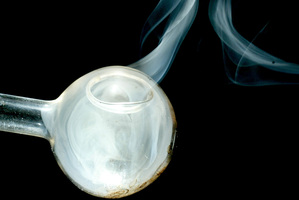 A former Tongan rugby manager has pleaded guilty for his part in a conspiracy to import methamphetamine into New Zealand.
Angus Naupoto appeared in the High Court at Auckland this morning where he pleaded guilty to a charge of conspiring to import the class A drug between June and August last year.
The case has earlier been described by Justice Tim Brewer as "most unusual" because the drugs that Naupoto was planning to import never existed.
"The quantity of drugs said to be in Tonga apparently aroused great excitement in the criminal underworld and apparently that excitement has given rise to this case."
Police say Naupoto was part of a ring negotiating with a supposed Tongan drug syndicate who convinced them several hundred kilograms of P were stockpiled on the small Pacific Island.
But the methamphetamine was fake and New Zealand police officers investigating the "drug smuggling" ring believe the elaborate hoax was a bid to con a small fortune from the trio.
Naupoto was remanded in custody and will be sentenced next month.
He is the former manager of the Tongan rugby union team and secretary for the Tonga Rugby Union.
- APNZ