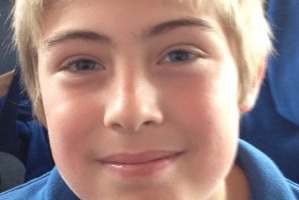 A Wairarapa school will be closed for its first day of term today so its pupils can attend the funeral of a 10-year-old schoolmate who was killed in a quad bike crash last week.
Shane William White, 10, died on a Kahutara Rd farm about 10am on Wednesday.
Students have been invited to attend Shane's funeral instead of returning to Kahutara School for the first day of term.
In the week's second serious quad bike crash, an Australian tourist was left in a critical condition when she suffered a serious head injury after crashing a quad bike on Thursday during a farm tour at Te Kohanga, between Taukau and Port Waikato.
This evening she remained in a critical condition in Auckland City Hospital, a spokeswoman said.
It was the third quad bike death this year and prompted calls for a review of safety regulations.
Chief Coroner Neil MacLean said at the time that safety messages around the use of quad bikes could go a long way to preventing utterly unnecessary deaths.
Three people died on the country's roads this weekend, including a 14-year-old cyclist who was discovered by his family after he was hit by a milk tanker.
The teenager died at the scene of the crash in Moerewa in the Far North just before 1am yesterday.
Inspector Willie Taylor said the boy's family was on the scene soon after the cyclist was hit by the tanker.
It was not known why he was riding in the early hours of this morning, Mr Taylor said.
A 25-year-old motorcyclist, killed in Bay of Plenty last night, crashed after being told not to ride after drinking alcohol, police said.
Whakatane Police's serious crash unit are investigating the 11.30pm crash on State Highway 2 near Kutarere in Eastern Bay of Plenty.
Initial inquiries indicated the rider had consumed alcohol at a private address and was told by others there not to drive, police said.
The rider, who was not wearing a helmet, travelled about 500 metres and failed to negotiate a sweeping right-hand bend, before colliding with a barrier and suffering fatal injuries.
A female pedestrian died after being hit by a car near the intersection of Great North Rd and West Coast Rd at Glen Eden, Auckland Saturday night.
The woman, whose age is unknown, died at the scene after being hit shortly after 8pm.
Two occupants of a car were flown to Waikato Hospital this evening after a serious crash on State Highway 3 near Awakino.
The single-vehicle crash closed the road for a short period.
- APNZ