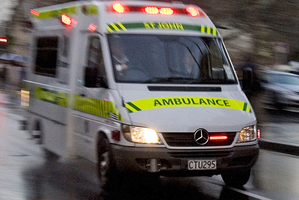 Three people have been killed on New Zealand roads overnight, including a 14-year-old boy on a bicycle who was discovered by his family after being hit by a milk tanker.
The teenager died at the scene of the crash in Moerewa in the Far North just before 1am today.
Inspector Willie Taylor said the boy's family was on the scene soon after the cyclist was hit by the milk tanker.
Mr Taylor said it wasn't known why the boy was riding in the early hours of this morning.
A motorcyclist killed in the Bay of Plenty last night crashed after being told not to drive after drinking alcohol, police said.
Whakatane Police's serious crash unit are this morning investigating the 11.30pm crash
on State Highway 2 near Kutarere in the Eastern Bay of Plenty, in which a 25-year-old rider was killed.
Initial inquiries indicated the rider had consumed alcohol at a private address and was told by others there not to drive, police said.
The rider, who also not wearing a helmet, travelled about 500m and failed to negotiate a sweeping right-hand bend, before colliding with an armco barrier and suffering fatal
injuries.
It was the second fatal motorcycle crash in the Eastern Bay of Plenty this year where alcohol was a major contributing factor, and was the sixth fatal crash involving alcohol.
Sergeant Ray Wylie, officer in charge of the Eastern Bay of Plenty road policing group, was "very disappointed" at the high rate.
"Unfortunately, despite all the advertising, crashes and apprehensions, drink driving is still a major problem in this area, just as it across New Zealand."
The man's name will be released once next of kin had been advised.
A female pedestrian died after being hit by a car near the intersection of Great North Rd and West Coast Rd at Glen Eden, Auckland last night.
The woman, whose age is unknown, died at the scene after being hit shortly after 8pm.
- APNZ