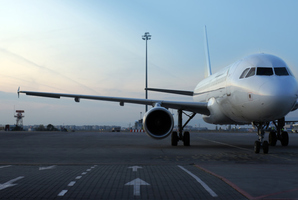 Malaysia Airlines has been fined after allowing a Malaysian national to board its plane to Auckland despite New Zealand authorities saying he could not.
The airline was fined $5500 in the Manukau District Court for failing to comply with its obligations under the Immigration Act, Immigration New Zealand said.
A check-in attendant allowed the passenger to board a flight from Kuala Lumpur to Auckland in January by altering a passport number, despite a directive from Immigration NZ not to board the passenger.
Immigration NZ general manager Peter Elms said its boarder system was designed to prevent people ineligible for entry to New Zealand from being allowed to board aircraft overseas.
"On receiving passenger information at check-in we provide the airline with a directive on whether they can allow the passenger to board or not.
"In this case, on receiving the directive not to board the passenger, the check-in attendant entered an altered passport number, allowing our systems to be circumvented," he said.
The maximum fine is $50,000 and Mr Elm said Malaysia Airlines was prosecuted in 2007 for similar offending.
- APNZ