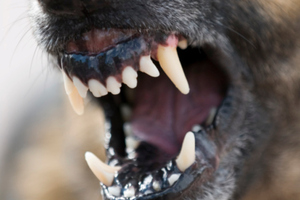 File photo / NZ Herald
A woman has been taken to Tauranga Hospital this morning with puncture wounds after a dog attack.
The incident occurred on a driveway on 15th Ave in Tauranga about 10am.
The woman's husband rushed her to hospital and reported the incident to Tauranga City Council.
A witness said the attack left the woman's thigh bruised and bloody. She also suffered a minor bite to her calf.
The attack comes days after two pet cats were mauled to death by a pack of dogs in Welcome Bay.
for more articles from this region, go to BAY OF PLENTY TIMES