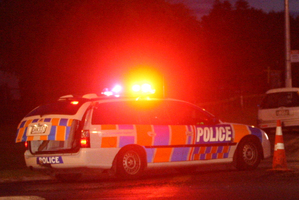 File photo / NZ Herald
A teenage driver is facing charges after ploughing into a school classroom at high speed this morning.
The youth had been "out partying" and was driving two friends home this morning when he claims to have fallen asleep at the wheel.
Christchurch police said it was lucky the crash happened before children were walking to school or they "probably would've been killed".
Crash investigator Constable Dominic Robinson said the driver was travelling north on Briggs Rd around 6.40am at "high speed" when he went through an intersection.
The car crashed through a school boundary fence and across a grassed area before smashing into classroom at Mairehau High School.
Two ambulances were sent to the scene.
A St John spokesman said one male in his early teens with moderate injuries and one male in his late teens with serious injuries including possible chest injuries, were taken to Christchurch Hospital emergency department.
A teenage girl was also hospitalised but there were no details of her injuries.
Mr Robinson said the driver would be facing charges.
The car was extensively damaged, while the classroom suffered "obvious" structural damage, he said.
"The driver said initially that he must've fallen asleep while dropping his friends off after being at a party,'' Mr Robinson said.
"It was extremely lucky that traffic was light and people weren't walking at that time because they probably would've been killed.''
- APNZ