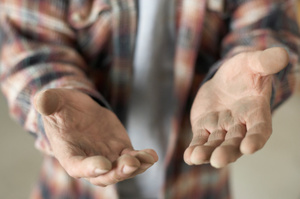 Wellingtonians are being called on to offer their spare rooms to the city's homeless.
The proposal is one of several to be discussed by local designers, artists, and film makers at a public meeting tonight, aimed at finding creative solutions to the city's housing issues.
Meeting organiser Barry Thomas says the city needs to become a more 'caring capital' and is suggesting Wellingtonians billet people, as they did with Christchurch earthquake refugees.
"And we have a town that says 'I've got a spare 'granny flat', I've got a spare room'. If there was a simple vetting-type procedure, matching up people, maybe that could work."
Mr Thomas says creative thinkers from a number of industries are taking part, with many keen to see a change in Wellingtonians' behaviour.
"Why don't we not only sell ourselves as a creative capital, but also the caring capital? It might suit one in 20 homeless, or about to be homeless people, to just get a break."
Mr Thomas says homelessness has become an increasing issue throughout the year and is calling for a different approach to the problem.
"I just think one size doesn't fit all. The idea of having these great big blocks of flats, we're so over that. We need all sorts of different kinds of solutions."
He says there needs to be different kinds of solutions to homelessness, as one size doesn't fit all.