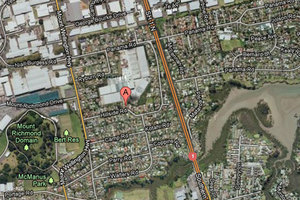 An anonymous caller who directed emergency services to the body of a homicide victim in Auckland has turned himself in to police.
Police launched a homicide investigation after the discovery of the body of an unknown man just before 11:30pm last night.
They appealed for information on an anonymous caller identified only as 'Hohepa' who directed ambulance staff to the body.
Detective Inspector Dave Lynch said the man had come forward to police as a result of publicity today. He was being interviewed.
Mr Lynch said police were still working to identify the victim.
He was described as a Maori or Polynesian man in his 20s or 30s who was wearing blue jeans, held up with a piece of white electrical cable and a green sweatshirt.
The man was of average build and height and had short black hair.
YOU CAN HELP:
To give information call 09 259 1261 or the anonymous Crimestoppers line on 0800 555 111.