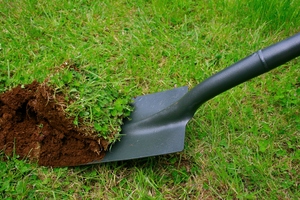 Three years of mail buried in garden
A postie has admitted burying 28,000 pieces of mail in her garden.
The deception was discovered when the woman tried to use a Warehouse voucher that had been cancelled after being reported missing.
The 38-year-old Auckland woman hid the mail in her back garden over a three-year period.
In the Waitakere District Court this week, Judge Claire Ryan described the offending as serious.
New Zealand Post is claiming $4000 reparation for the undelivered mail.
Judge Ryan told the woman's lawyer Owen Harold she would need to see more evidence before she considered granting his application for a discharge without conviction.
Harold said a conviction would damage the former postie's new employment and impact on her adopted child.
If she lost her job she would be unable to support the child in her care.
"(She) did not do this for personal gain.
"Her intent was not to harm her employer or customers," he said.
He asked for the case to be adjourned while he gathered evidence to prove the consequences of a conviction outweighed the crime.
He said he could provide the court with medical evidence of the woman's mental health issues. She had saved $300 to offer the court as a down-payment on the reparation, which she would be able to pay back at $30 a week.
Police prosecutor Stewart King said the attempt to use the voucher showed intent.
"This is one example of gain that came from this offending," he said.
Judge Ryan said some of the mail had been in an extremely poor state when dug up.
She adjourned the case until December 18 and granted the woman interim name suppression.
New Zealand Post spokeswoman Jaimee Burke said illegal removal of mail was taken very seriously.
"We feel extremely let down by this blatant breach of our standards.
"This is an isolated incident concerning a former postie which occurred seven years ago. We have more than 2000 posties who are doing a great job and take great pride in their work."