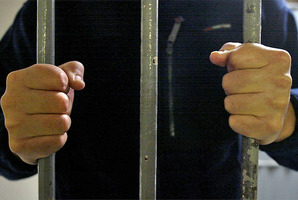 Police are hunting for a patched gang member who escaped electronic bail.
Central District field crime supervisor Detective Inspector Chris Bensemann said Craig Wayne Matthews, 37, was last seen by a family member in Palmerston North on the morning of September 21, but failed to return home to Wanganui later that day.
"Matthews was arrested as part of Operation Stamp (Rebels motorcycle gang methamphetamine operation) in February last year and was to be arraigned on methamphetamine dealing and money laundering charges in the Palmerston North District Court on Friday morning, having previously accepted an 11 year sentence indication, but did not appear," Mr Bensemann said.
A warrant for Matthews' arrest has been issued today for breaching bail conditions.
He is described as New Zealand European, around 184 centimetres tall and of medium to solid build. He has gang associates throughout the North Island and connections in Otaki, Foxton, Hamilton, Auckland, Whangarei and Kaitaia.
Mr Bensemann said Matthews should not be approached by members of the public.
Police wanted to hear from anyone with any information in relation to Matthews' current location.
They should phone their nearest police station or Crimestoppers on 0800 555 111.
For more articles from this region, go to Wanganui Chronicle