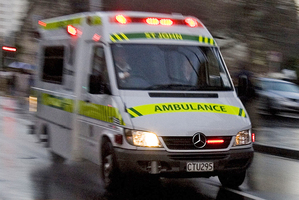 A six-year-old girl suffered two broken legs when she was crushed between a vehicle and a fencepost in a farm accident near Ashburton.
Rescuers have praised the quick actions of the girl's mother for preventing the young girl from suffering worse injuries.
The girl suffered multiple fractures to both legs after being pinned between a vehicle and a fence post on the Maronan property about 2pm on Sunday, a Westpac Rescue Helicopter spokesman said.
"She was standing beside the gate as her mum was driving through it. It was wet under the tyres and the heavy trailer on the back of the four-wheel-drive pushed it over to the side."
The young girl was in the wrong place, at the wrong time, as the vehicle started sliding.
"But the mum has had the presence of mind to reach out the window and grab the child to save her from going under the vehicle," the spokesperson said.
"It was quick thinking on her behalf, so hats off to her in that respect."
The girl was airlifted to Christchurch Hospital where it is understood she had surgery to insert pins into her legs.
While the mother was "distraught" when emergency services arrived, the girl was "almost a pleasure to deal with" given the pain she must have been in.
"To deal with as a patient she was actually fantastic. She was a lot easier to deal with than a lot of older patients with injuries that are less substantial then hers. She was very stoic and brave," he said.
- APNZ