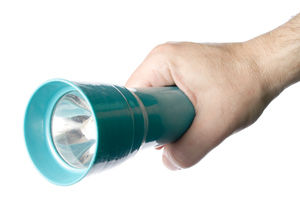 A dispute over a dead cat ended with a Rotorua man bashing his elderly neighbour with a torch.
Michael Donald Parkes, 41, appeared in Rotorua District Court yesterday and was sentenced to 12 months' supervision for the assault in March. Judge Oke Blaikie ordered a number of special conditions, including medical treatment.
Before sentencing, Parkes' lawyer, Andy Schulze, told the judge his client wanted to make an application to change his earlier guilty plea to one of not guilty. Judge Blaikie adjourned the court to consult with Mr Schulze and the police.
When recalled later in the day Parkes confirmed he had received further legal advice and would maintain his guilty plea.
Mr Schulze told the court Parkes had formed the opinion his 70-year-old neighbour was responsible for the death of his pet cat.
About 8pm on March 13 Parkes went to the man's home, where according to Mr Schulze, "things got out of hand". According to the police summary of facts, Parkes struck the victim on the side of the head with a torch leaving an inch-long cut above the eye that required stitches.
The victim told The Daily Post Parkes had come to his door accusing his fox terrier of killing the cat. He said he had since suffered headaches and was worried for his wife, who had been distressed after witnessing the incident.
In sentencing, Judge Blaikie noted Parkes had been willing to undergo a restorative justice process but the victim was not prepared to do so. The victim had not sought reparation.
Noting Parkes had health issues that needed to be dealt with professionally during his supervision, the judge gave Parkes one final piece of advice. "Listen carefully to the advice of family members that care for you a lot."
For more articles from this region, go to Rotorua Daily Post