Relative of Canadian tourist killed at Waitomo intersection calls for action after death of American newlywed.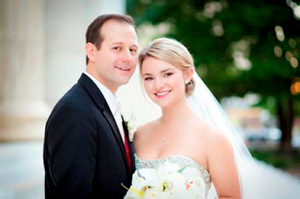 The family of a Canadian woman killed in a road accident on a Waitomo intersection say they are shocked to learn another tourist's life has been taken there.
Speaking from Michele Smith's hometown of Winnipeg, a close family member said the death of 31-year-old American tourist Kenneth (also known as Kallan) Stithem was awful and called on urgent changes to be made at the intersection before anyone else died there.
In February, Mrs Smith, 62, was killed when the camper van her husband Douglas was driving collided with a truck and trailer unit after he mistook the large traffic island for an intersection while leaving the road to the popular tourist attraction. Their 24-year-old daughter, who was sitting in the back of the camper, suffered minor bruising.
Mr Stithem died last Thursday when the car he was driving collided with a cement truck as he was trying to exit Waitomo Caves Rd on to State Highway 3. His new wife Kirsten Steinke, 28, who was travelling in the front passenger seat, last night remained in a critical condition at Waikato Hospital.
The family member, who did not wish to be named but spoke to the Herald in the hope of preventing another death, said improvements were needed.
She supported public suggestions that warning signs with words such as "crash zone" be installed to notify tourists as they left the Waitomo Caves tourist attraction.
"That intersection changed our lives. And we thought they were going to make some changes to that intersection ... to prevent something like that from happening again. That's awful."
Mrs Smith's family was still coming to terms with her death, which "didn't get any easier" as time went on. When asked how Mr Smith was coping, the family member replied: "We are all just getting through.
"It's awful and it's a very sad story and I wish that family well. They are going to have a lot of heartache coming up."
Meanwhile, the newlyweds' parents, Gary and Jean Stithem and Jim and Gerri Steinke, arrived from Denver, Colorado to New Zealand to be with their children, yesterday releasing a new photo of the couple from their wedding 11 days ago.
The New Zealand Transport Agency has committed to making further changes including a right turning lane at the intersection of State Highway 3 and Waitomo Caves Rd during summer and is considering improving signage options following public feedback.
MAP OF THE INTERSECTION: