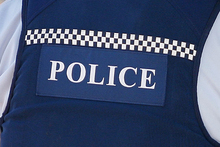 Police have arrested three women over the kidnapping and assault of a 17-year-old girl in the Bay of Plenty.
The Opotiki girl was pulled into a vehicle after an altercation with three women at about 5am yesterday.
She was beaten up before being driven out of Opotiki and left on the side of the road, police said.
The victim needed medical attention for injuries to her face and body.
A Bay of Plenty police spokeswoman said three women had been arrested over the attack and abduction this morning.
Meanwhile, police are still looking for an offender who broke into the bedroom of a 32-year-old woman and sexually assaulted her in Kawerau.
The victim was asleep in her bedroom before the assault at about 5:15am yesterday.
She fought her attacker off during a struggle. He left the property and has not been found.
The offender was described as a Maori man thought to be in his 30s.
By Hayden Donnell

Email

Hayden