Many properties must meet new city council-imposed earthquake-strengthening standards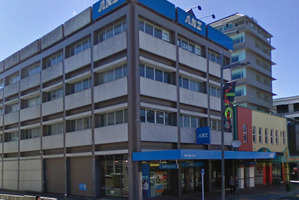 The abandonment of a four-storey building in Hamilton's CBD is sparking fears it could be the first of many "ghost buildings" which fail to meet the new earthquake strengthening requirements.
Building owner ANZ evacuated its 460sq m building at 334 Victoria St last month because it required significant strengthening and the bank has instead found temporary premises while it considers building a new office in the city.
Hamilton City Council requires buildings deemed category one, such as the ANZ's 1970 building, to be brought up to at least 34 per cent of the building code by March 2019 or to be demolished.
Thirty-three category one buildings in Hamilton require earthquake strengthening and 24 potential category one buildings still need engineering reports.
SkyCity has confirmed it's in the process of acquiring ANZ's deserted building.
Waikato Property Council spokesman Graham Dwyer said requirements around earthquake strengthening had the ability to change the face of the city and small towns in the region.
"There's a real risk that landlords won't be able to afford to upgrade and that will mean that the tenant might not wish to occupy it and it will just sit there," he said.
However, Hamilton City Council building control manager Phil Saunders said it was speculation that buildings would be abandoned or sites left vacant.
Mr Saunders said between 20 and 30 buildings had already been earthquake- strengthened as part of redevelopments and he believed this would continue.