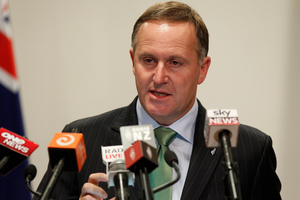 Prime Minister John Key today confirmed four SAS logistics officers were sent to Afghanistan to gather intelligence on the insurgents who killed five New Zealand troops.
The intelligence would be used in a retribution attack on the insurgents, to be carried out by US special forces.
Last month the Government said it would sent a specialist crew to track improvised explosive devices _ similar to those that killed soldiers Private Richard Harris, Lance Corporal Jacinda Baker and Corporal Luke Tamatea in Bamiyan province.
Two weeks earlier Rory Malone and Pralli Durrer were killed in a fire fight with insurgents in the same area.
The troops would not be combat troops.
Mr Key said they were working to get better intelligence on the IED bombers.
Mr Key announced earlier this month that New Zealand troops would leave Afghanistan by the end of April next year.
- APNZ