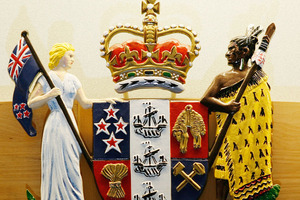 A retired orthopaedic surgeon lay dead in his Napier home for three days before being discovered by his ex-wife, a coroner has found.
James David Ross Elliott, 66, was found by his ex-wife Rosalind lying face down on a flight of stairs on May 8.
Mrs Elliott had last seen her former husband at 5pm on May 5. Despite their separation they remained on good terms, and often caught up with each other.
The night before she found him, Mrs Elliott tried in vain to call him, so stopped by his house on the way to work.
Seeing uncollected newspapers on the driveway, she let herself into the home using a hidden key and found him dead.
A post mortem examination found Dr Elliott died of a blunt force trauma to his head, which caused skull fractures and brain injury.
Mrs Elliott said Dr Elliott was a "big drinker" and had frequent falls.
"He always complained of having pains in his joints and his body and because he put on the weight he couldn't see his feet properly and the balance was very poor."
Coroner Christopher Devonport said it appeared Dr Elliott suffered fatal injuries after falling on the stairs.
"The level of alcohol in Dr Elliott's body and balance issues are likely to have been contributory factors in his fall."
Orthopaedic surgeon Denis Atkinson, who worked with Mr Elliott, said he was a skilled and reliable man of medicine who was keen to support young colleagues.
"He was passionate about his work and did the long hours - but he was always there and ready to cover for you - just a great team man."
Dr Atkinson said Dr Elliott, whose father and grandfather were also in medicine, worked through demanding and changing times in the surgical area, and had helped pioneer many techniques in this country, particularly in joint replacement and trauma injuries.
He also carried out clinics in Wairoa.
"There will be a lot of people in Hawke's Bay who came under his care, and through his work and teaching and training of new surgeons he was well known across New Zealand.
"He was a very keen sailor and very well known at the sailing club - he will be missed," Dr Atkinson said.
- APNZ