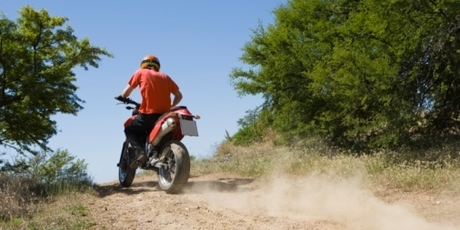 Two motocross riders suffered serious leg injuries in a head-on collision on a dirt track near Nelson this afternoon.
The riders were rounding a corner on a popular dirt bike track in the Hira Forest, about 15km east of Nelson, when they collided head-on about 12.30pm.
"It was on a corner so I presume they just didn't see each other until the last minute," Nelson Marlborough Rescue Helicopter pilot Jarrod Colbourne told APNZ.
A 21-year-old men suffered a serious leg injury and was in "quite a bit of pain".
"There were other riders there just helping him out, getting his leg in a comfortable position for him."
The other rider also suffered serious leg injuries.
Mr Colbourne said the helicopter was called because an ambulance was unable to reach the men, who were 9km up the road from a locked gate.
The crew flew one of the riders to the waiting ambulance, which took the man to Nelson Hospital, before returning to take the 21-year-old man to hospital.
Mr Colbourne said the popular dirt bike area was in a pine forest with a lot of gravel roads.
- APNZ