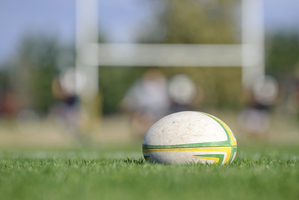 The disgraced St Kentigern College head boy, stood down from his private school, has been welcomed into his local high school in South Auckland.
Sootala Fa'aso'o, captain of the first XV at the $35,000-a-year college, was stood down last month.
Details of what he did have not been released.
It came just two weeks before his team played Auckland Grammar in the Auckland secondary schools' final at Eden Park.
Fa'aso'o started at Papatoetoe High School last week, principal Peter Gall said.
"That was the deal, he just comes in and does his work. I met with him and his family and they were very grateful we had given him that opportunity to finish his schooling," he said.
The enrolment meant Fa'aso'o could hold on to his contract with Auckland Rugby. He had been signed to the high performance academy programme for 2013 this year.
Gall said Fa'aso'o hoped to study law next year.
"He's a fine boy, a good lad. He's well on track to meet his academic goals."
In a letter sent to parents, St Kentigern Trust chairman Bruce Goodfellow said the boy had been stood down for failing to uphold standards expected, particularly of student leaders.