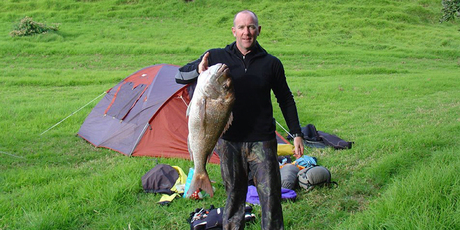 A memorial service to celebrate the life of a Taranaki Outdoor Pursuits and Education Centre instructor who has been missing for a month since he jumped into rough seas to help two students will be held at a New Plymouth high school this afternoon.
Bryce Jourdain, 42, and Stephen Kahukaka-Gedye, 17, have been missing for a month following a tragic climbing accident at Paritutu Rock in Taranaki.
The body of Brazilian exchange student Joao Felipe Martins De Melo, 17, was found three weeks ago.
Mr Jourdain dived into the ocean to try to rescue the Spotswood College students who fell while climbing with a school group on August 8.
A memorial service for Mr Jourdain will be held at Ryder Hall at New Plymouth Boys' High at 1.30 this afternoon.
Mr Jourdain's partner, Robyn, previously issued a statement which said the family had shifted their attentions away from the rescue.
"We are now turning our minds to organising a memorial service to celebrate Bryce's life."
Ms Jourdain said she had been overwhelmed by the support the family has received from the community.
"While we still want Bryce's body home so we can give him his final resting place, we hugely appreciate the rescue efforts of all involved in the search.
"We know they have exhausted every possible resource available," she said.
- APNZ