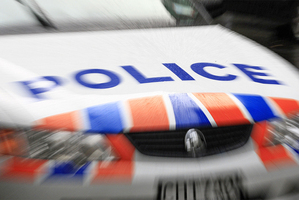 File Photo / NZ Herald
Police are investigating an incident in which a seven-year-old girl was woken by a mohawked intruder in her room.
Tauranga detectives say the apparent breakin happened in Oceanview Rd, Mount Maunganui, last night.
A seven-year-old girl told police she was woken by a man in her bedroom.
A detailed scene examination is being completed and the young girl is being interviewed by a specialised interviewer.
The offender is described as a male Maori in his thirties with a Mohawk hair style and earrings in his left ear.
Senior Sergeant Lew Warner said police wanted to hear from anyone who noticed suspicious behaviour or activity in the Sutherland Rd, Oceanview area overnight or in recent weeks.
Police can be contacted on 07 5774 300.
If people wish to give anonymous information they can do so by calling CRIMESTOPPERS (0800 555 111).
for more articles from this region, go to BAY OF PLENTY TIMES