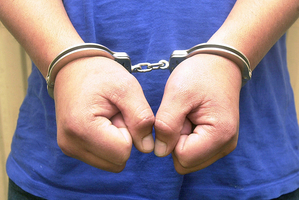 File photo / NZ Herald
A 27-year-old man has been arrested over an alleged sexual assault behind a Taupo backpackers.
Police said a 22-year-old woman was grabbed by a man in a service lane leading to the rear entrance of Urban Retreat Backpackers on Heu Heu Street at about 10.45pm last Thursday.
The woman ended up on the ground but managed to fight her attacker off and scream for help.
Detective Sergeant Tony Manunui said a 27-year-old local man had been arrested and charged with indecent assault.
He was due to appear in Taupo District Court today.
- HERALD ONLINE