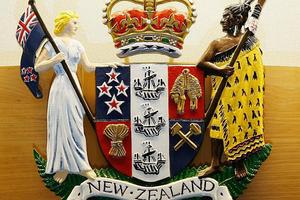 A former deputy principal has gone on trial for sexually abusing a young girl.
The accused, who is in his 60s, appeared in Rotorua District Court yesterday charged with repeatedly abusing the girl over a nine-year period in the 1990s starting from when she was young.
The man has interim name suppression and lives in Rotorua. However, the alleged offending took place in two other North Island locations where he was working as a deputy principal. He is no longer employed as a teacher or a deputy principal.
The accused man has pleaded not guilty to two counts of sexual violation by unlawful sexual connection and five counts of performing an indecent act or assault. Three of the counts are representative, which means the alleged offending occurred more than once.
In her opening submissions, Rotorua Crown prosecutor Amanda Gordon said that in 2006 the complainant confronted the accused about what he had done to her, after planning what she was going to say.
"He denied the offending, to her surprise."
Ms Gordon said the complainant then tried to get on with her life by pushing the abuse out of her mind and pretending it had never happened. However, in 2010, the woman realised she needed to deal with the abuse in order to move forward with her life, so went to police.
Ms Gordon told the jury of six men and six women the case was likely to come down to their assessment of the credibility and honesty of the complainant when she gave her evidence.
"The issue for each of the charges is did those things happen? ... Is she telling the truth?"
Defence lawyer Murray McKechnie said this was a "most curious and remarkable case".
"The complainant will have you believe that for nearly 10 years she was regularly abused and molested and nobody knew anything about it."
Mr McKechnie said his client denied all wrongdoing and it was "stretching common sense" to believe this type of offending went on undetected for so long.
All but one of the charges were vague as to dates, and her claims "had little or no support from anywhere else".
The trial is expected to finish tomorrow.
For more articles from this region, go to Rotorua Daily Post