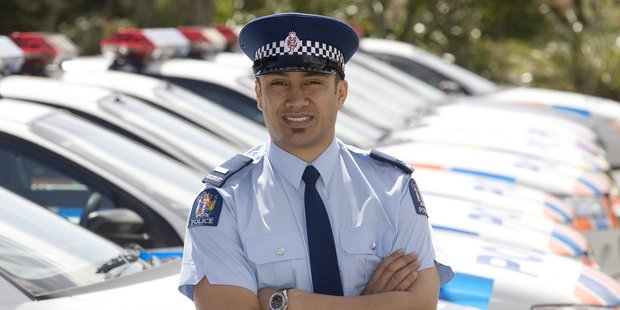 A sister of slain police officer Kali Fungavaka is accused of killing a one-year-old boy in her care.
Mariam Tohuia Filihia, nee Fungavaka, was charged with the murder of her godson, Terepo "Popo" Taura-Griffiths, in December last year.
Kali and Mariam were close siblings. Their mother, Rosemary Fungavaka, says her son, a decorated police officer who had been praised for his work with youth in South Auckland, had supported his younger sister after her arrest.
"Yes, he supported her, he supported her always," she says.
Last week, Mariam Filihia told the New Zealand Herald the family were focusing on Kali's widow, Audra Watts, and his five children.
More than a thousand mourners attended Kali Fungavaka's funeral at the Church of Latter Day Saints, in Otara, on Friday.
Fungavaka, who was in Tonga to bury his grandfather, was arrested for minor drunkenness after going to a Nuku'alofa club with a relative. He was allegedly assaulted by two policemen then by another prisoner after being put in a cell.
All three people have now been charged with manslaughter.
Filihia was due to appear in the High Court in Auckland on Wednesday, just after her brother's body came back to New Zealand, but her appearance was put off until late this month. The murder trial is due to begin in April next year.
Police say one-year-old Terepo suffered a skull fracture in the back of his head and a "massive" brain bleed. They believe the injuries were received while he was at the home of his godparents.
He had celebrated his first birthday just one week before his death on November 6 last year.
Mariam Filihia's three biological children, all aged under 10, are in the care of Child Youth and Family.