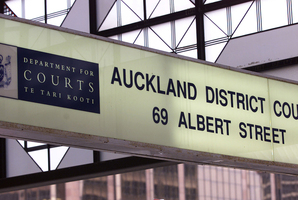 A foreign exchange trader has pleaded guilty to fraud charges that resulted in 59 investors losing about $1.5 million.
Christopher John Collecutt, 57, appeared in Auckland District Court today where he entered pleas to charges of theft by a person in a special relationship, obtaining by deception, and false statement by a promoter, laid by the Serious Fraud Office (SFO) .
Operating under the name CFX Trading, Collecutt lost $1.74m leaving 59 investors, many of whom were friends and family, out of pocket, the SFO said.
Collecutt had been trading foreign exchange on behalf of 73 investors in New Zealand and overseas since 2007.
His company collapsed last year with a loss of $1.5m.
Collecutt also received just over $263,000 from investor funds that he was not entitled to and used it for personal spending.
None of the money has yet been recovered.
The SFO claimed that from 2008 onwards Collecutt sent investors false weekly investment reports, calculated his commission on false profits, and used investor funds for personal spending.
SFO chief executive Adam Feeley said Collecutt "cynically and effectively" exploited his personal relationships with investors.
"His family and friends have learned a difficult lesson that great care is needed before investing large sums with others, no matter what their connection is with the promoter."
Collecutt will be sentenced in December.
- APNZ